Controversial French Ad Campaign for Photographers? Rights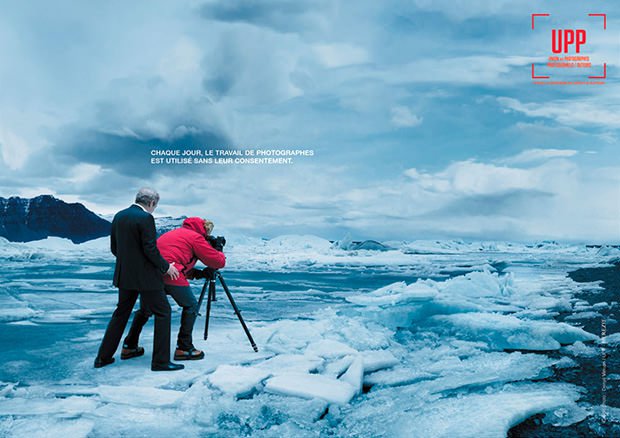 French photographers organization Union des Photographes Professionnels (UPP) launched a controversial new advertising campaign this week, speaking out against the use of photographs without proper permission and/or payment. The ad reads: "Each day, a photographer's work is used without his consent". A spokesperson for UPP states,
It's obvious that professional photographers are not being listened to. So, for the first time, we're speaking to the photographic community with an image. We hope to raise awareness among the public, as well as the media and the government, about photographers' problems. Each day, photographers are faced with decreasing rates. They are forced to compete against image libraries that are offering vile prices. These practices are infringing on photographers' moral rights.
In a blog post, the organization adds, "Each day, photographers risk their lives to allow us to stay informed. And each day, photographers continue to be dealt with as if they weren't producing anything. [...] With this image, we want to show the violent and disrespectful economic reality that photographers have to deal with."
(via UPP via BJP via The Click )