Chris Benchetler Interview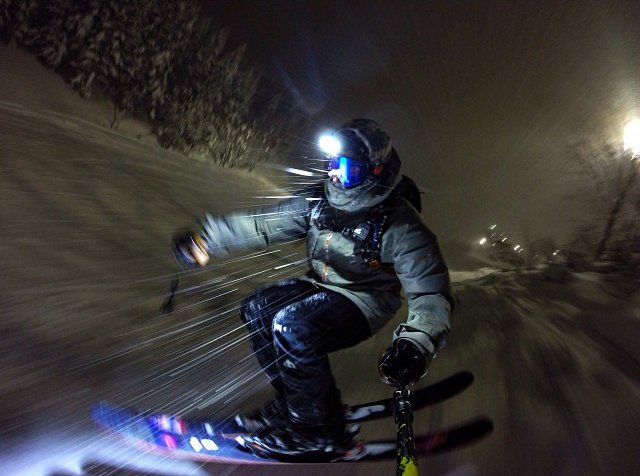 So you were in Japan for a month filming with Nimbus. Can you tell us what is so great about Japan?
Japan is so awesome because of the skiing and culture. It has that tendency to continually snow. The food is pretty unique and very tasty. The people are very friendly. Everyone seems to take a lot of pride in their work, and that peaceful demeanour and kindness of the people is super contagious. It's always a bit of a culture shock coming back to the States.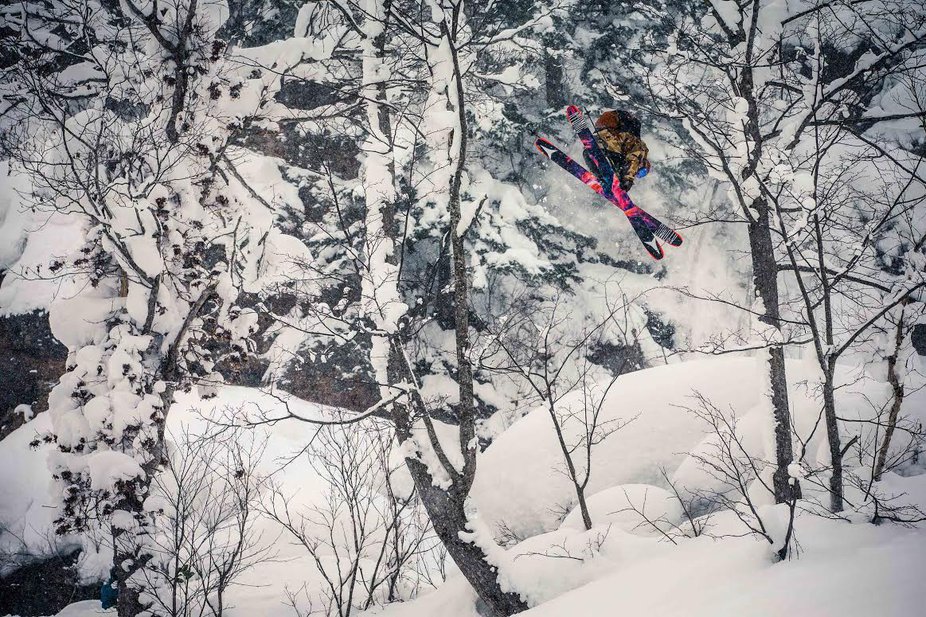 Photo by: Christian Pondella
What was special about this particular trip?
I would say the biggest thing that stands out in my mind is the fact that Eric and Kimmy, who are both coming back from heavy life changing injuries, were all smiles, shredding pow, and just loving being back out there. It was awesome to have them both back and riding so well after everything they went through.
Nimbus Independent have been at the forefront of the freeski video evolution for a number of years. What inspires you to tread another path and what's on the horizon for Nimbus?
It's been an incredible journey over at Nimbus. I'm super lucky to have such a driven and brilliant partner in crime, and a rad crew of individuals. We are always trying to think of ways to better the project, and Eric Pollard always seems to execute. We just brain storm every year with the crew, get everyone's aspirations and goals, talk about certain projects we've seen and enjoy watching and try to draw inspiration from each of those topics to create an enjoyable film for everyone that likes what we do. In regards to the future, we have a sick two year project in the works titled 'After The Sky Falls,' and will be releasing up to date content along the way. There will be three other series involved to the end project. We hope to pump out up to date content every week / two weeks by virtue of our 'RAW' series, which is exactly what it sounds like; a raw clip with no editing, straight from the trip.
http://www.newschoolers.com/videos/watch/695458/Atomic-AIRTIME---Chris-Benchetler---20-01-14
You have developed your own way of skiing the entire mountain, what skills, philosophies or experiences brought you to where you are now?
I've been lucky. I was able to find a company, Atomic, that believed in me and the way I skied. Them along with all my other sponsors have really allowed me to ski however I want. And obviously allowed me to create a ski that helped me accomplish what I envisioned. In addition, I have Nimbus and all my friends that are on a similar path, which gave me the opportunity to document my skiing exactly how I perceive skiing. So, really I've just been a by-product of my environment and the individuals I'm surrounded by. Whether that's the snowboarders I grew up with and have always watched in movies, the skiers I looked up to in movies, the skiers I look up to now and travel with, the surfers I aspire to surf like one day, the climbers I climb with, etc... I just continually try to draw inspiration from my life and implement it when it feels natural and right.
Catching air last spring @mammothunbound || Photo: @petermorning
What helpful advice can you give to kids out there that aspire to be able to ski like you?
Ski as much as possible. Have a good work ethic. Respect your elders. And leave good impressions with every path you cross.
Whats next for Chris Benchetler?
I just want to keep living and progress my skiing in the backcountry. I'm incredibly fortunate and have very supportive sponsors, friends, and family. I hope to stay healthy, active, and keep moving forward on the same path I'm on.
Interview by: Mark von Roy
Uncle Pondo capturing some beauty's last night || Japow @christianpondella