Charges Against Two Separate Photogs Dropped Due To Video Evidence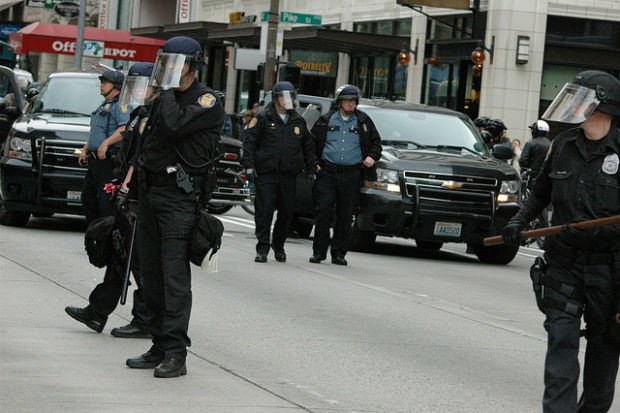 Two photographers from opposite ends of the country found themselves in similar situations over the past few weeks. Although the charges leveled against each were different, both photogs were ultimately exonerated after video evidence was presented on their behalf. Amateur photographer Joshua Garland from Seattle and photojournalist Alexander Arbuckle from New York were charged with third-degree assault and disorderly conduct, respectively. After YouTube and Ustream videos by others in the area were presented as evidence, however, both cases were ultimately dropped.
That in itself isn't disconcerting, what is disconcerting is the fact that, at least in the Arbuckle case, video evidence seems to prove that the police weren't only mistaken, but lied under oath in an attempt to make their charges against the photographer stick. And although it's unclear what, if any, consequences the arresting officers in either case will face, many are hoping that the officers are charged with perjury. Until something changes though, especially when you're dealing with protest photography, stay in sight of a video camera or two — you never know when that footage might come in handy.
(via PopPhoto and Boing Boing)
Image credit: OccupySeattle01May2012 (182) by Dan Morrill