Canada announces Canadian Olympic Team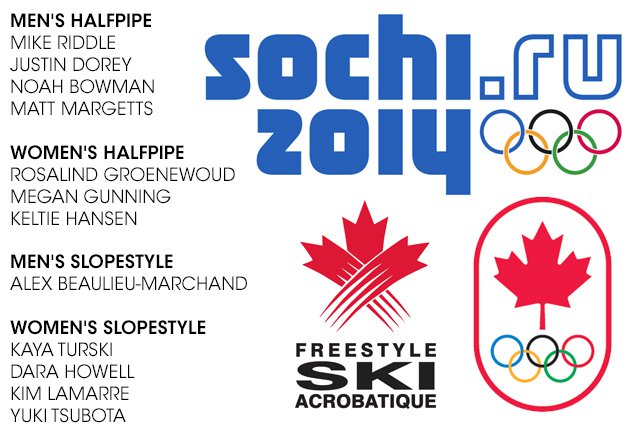 The Canadian Freestyle Ski Association today announced their 20 athletes who are formally nominated onto the Canadian Olympic Freestyle Skiing Team for the Sochi 2014 Olympic Winter Games. The nine men: Alex Bilodeau; Marc-Antoine Gagnon; Mikaël Kingsbury; Alex Beaulieu-Marchand; Noah Bowman; Justin Dorey; Matt Margetts; Mike Riddle; and Travis Gerrits; and 11 women: Chloé Dufour-Lapointe; Justine Dufour-Lapointe; Maxime Dufour-Lapointe; Dara Howell; Kim Lamarre; Yuki Tsubota; Kaya Turski; Roz Groenewoud; Megan Gunning; Keltie Hansen; and Audrey Robichaud, were nominated during an announcement at the Museum of Contemporary Art in Montreal.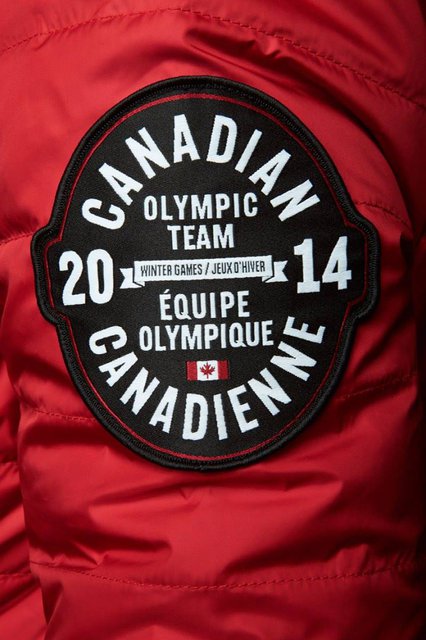 "I am ready to hit the slopes of Russia and show the world why Canada is a force to be reckoned with," said Alexandre Bilodeau, two-time Olympian, Vancouver 2010 gold medallist. The Canadian Olympic Freestyle Team is totally focused. These Games belong to Canada."
"I always hoped that I would be able to represent the nation by doing what I love," said Justine Dufour-Lapointe, who makes her Olympic debut in Sochi. "To be able to say that I am now doing that is a dream come true. I can't wait to represent Canada in Sochi."
"Our freestyle skiers are among the world's best and this is reflected by the outstanding team nominated today," said Marcel Aubut, President, Canadian Olympic Committee. "Congratulations to each one of our freestyle skiing athletes, you deserve this great honour and Canada will cheer for you as you take to the Olympic snow in Sochi!"
The FIS allocates up to 26 quota spots for each nation for all five freestyle disciplines. The minimum requirement from the FIS is a top thirty ranking in order for an athlete to eligible for the Games. No more than four athletes per gender in each discipline can be nominated.
"Bravo to all our freestyle skiers who have been named to Team Canada for the Sochi Games, and congratulations to the very first athletes to take part in Olympic half-pipe and slope-style events," said the Honourable Maxime Bernier, Minister of State (Small Business and Tourism, and Agriculture). "As you race down the hill performing breathtaking feats, be assured that your country is with you all the way, from the beginning to the end of the competitions. You make us proud! Good luck!"
The Sochi 2014 Olympic Winter Games will take place from February 7-23, 2014. The Canadian Olympic Team has set a goal to contend to be the top nation in overall medals won.
List of Freestyle Ski athletes nominated to the Sochi 2014 Canadian Olympic Team:
Men's halfpipe
Mike Riddle
Justin Dorey
Noah Bowman
Matt Margetts
Ladies halfpipe
Rosalind Groenewoud
Megan Gunning
Keltie Hansen
Men's slopestyle
Alex Beaulieu-Marchand
Ladies slopestyle
Kaya Turski
Dara Howell
Kim Lamarre
Yuki Tsubota
Men's moguls
Alex Bilodeau
Mikael Kingsbury
Marc-Antoine Gagnon
Ladies moguls
Justine Dufour-Lapointe
Chloe Dufour-Lapointe
Maxime Dufour-Lapointe
Audrey Robichaud
Men's aerials
Travis Gerrits
These 20 freestyle skiers now join 10 speed skaters, 10 curling athletes, 16 bobsledders, seven lugers, four skeleton athletes, 21 women hockey players, eight biathletes, five snowboarders, 25 men hockey players, six alpine skiers, 17 figure skaters and 11 cross-country skiers as the next members on the Canadian Olympic Team. Up to five more teams will be announced between now and February.