Boot Winner Skiing on 22 Year Old Flexons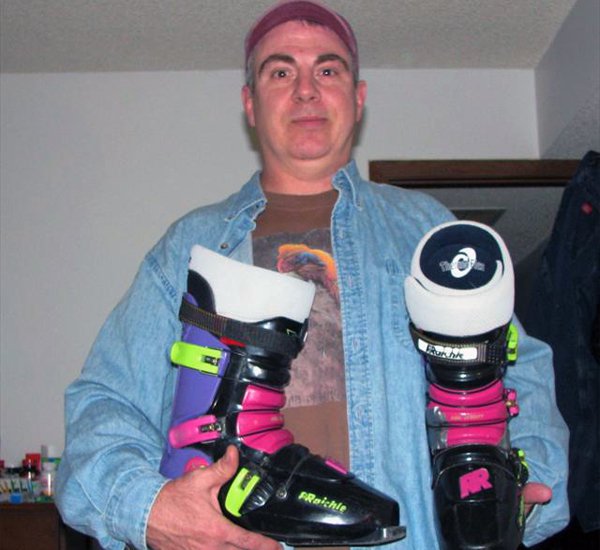 For 22 years Chip Clouse has been teaching people how to ski on Raichle Flexon Comp boots. For his belief and commitment to this design, we think it's time for an upgrade! Now Chip will only have to break out those old Flexons on Retro day. Check out his entry!
Remember if you think you deserve boots more than Chip Clouse (winner above), then show us why and submit your own entry at Teton Gravity.