BIG DREAMS - THE VINTAGE SIDE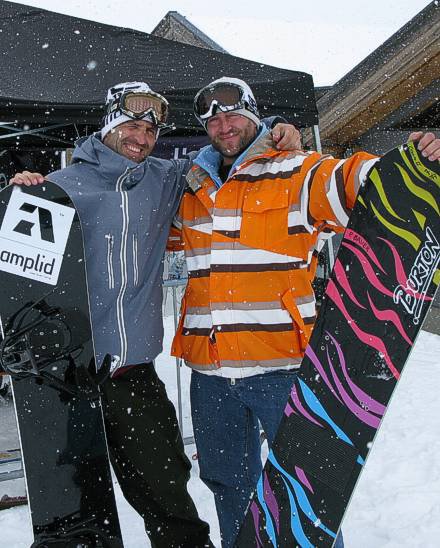 Ben from Big Dream Snowboardshop just got an add on for his snowboard museum - nope, not that the dude in the blue jacket - we are talking about the Safari he is holding in his hands. This is one of Peter Bauer's worldcup winning shred, built for riders like Mark Heingartner, Andy Coghlan or Jean Nerva.
Times change, so does product. Kaunertal, a couple of days ago.