BBC Mistakenly Runs Dated Iraq Photo to Illustrate the Syrian Massacre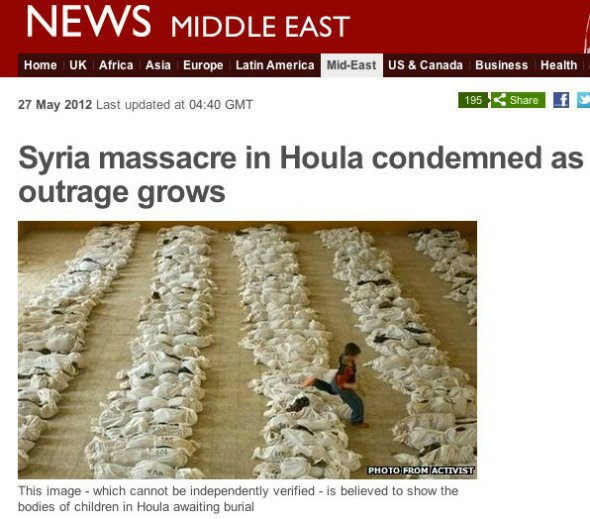 Check your facts, check your sources, and then check your facts a few more times for good measure; that should be the mantra of journalists and journalism organizations worldwide. Sadly, the BBC dropped the ball in that arena recently when they used a 9-year-old photo of Iraq to illustrate a story about a recent massacre in Syria.
The photo, originally taken by photographer Marco di Lauro way back in March of 2003, showed up on The BBC's homepage last Sunday as being taken "around May 25th, 2012″ and credited to "An Activist." Needless to say, this constitutes a big slip-up and has photographers and journalists alike balking at the fact that a massive broadcasting company would fail to check their facts and properly source their content.
(via The Telegraph)