Awaken Your Senses with Icelantic
StartFragment FOR IMMEDIATE RELEASE AWAKEN YOUR SENSESWITH ICELANTIC SKISIcelantic Skis to unveil its 2009/2010 product line under the theme "Awaken your Senses"DENVER-OCTOBER 21st, 2009. Icelantic skis, a Denver based ski manufacturer unveils its highly anticipated 2009-2010 ski line, along with a "sensationally" revamped website. Icelantic recently partnered with Colorado Ski Country USA to become the "Official Ski of Colorado" and is the recipient of ISPO's award for Best Brand New Design for 2006. Icelantic Skis is not your typical ski manufacturer; its headquarters are located in Denver's historic Santa Fe Art District, a thriving historic neighborhood, home to the densest art gallery population outside of Santa Fe, New Mexico. In addition to housing the original ski paintings archives, the Gallery hosts an eclectic mix of local artists and photographers every month.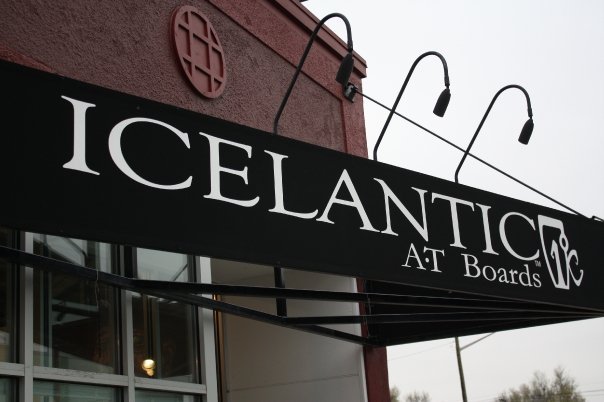 Each of Icelantic's skis boasts a unique top sheet painting done by the company's Art Director, Travis Parr. Since the company's inception, Parr has been creating one-of-a-kind, striking paintings for each ski in Icelantic's line up. Each year, the skis are unveiled under a common theme, such as the 'Warrior' theme of the 2008/2009 season, with each ski paying homage to a different historic warrior (Ghengis Khan or Joan of Arc). For the 2009-2010 season, the skis will represent the Five Senses: Sight, Sound, Touch, Taste and Feel. The theme: "Awaken Your Senses".
The skis themselves are not just pieces of art, however. They are handmade in the Never Summer Snowboard Factory and come with a two-year warranty. The ski company possesses a cult following as well, with fans from Alaska to Maine, and from Switzerland to New Zealand. Icelantic is proud to unveil its product line up for the 2009/2010 season. The brand new website (http://www.icelanticboards.com) showcases each ski and apparel offering, and also gives the history of the company. For Icelantic Skis, the company is more than just a ski manufacturer; it not only creates awe-inspiring skis and offers a place for local artists to display their works, but also is a youthful company that values top-quality products,artwork and its local community.Icelantic Skis has been featured in Westword Newspaper, Freeskier Magazine,The Mountain Gazette, Ski magazine, Skiing Magazine, Backcountry Magazine, Powder Magazine, and voted to KMGH's A-list art gallery.Contact:Sam Warren, 303.670.6804 x705Sam@IcelanticBoards.comEndFragment