Avalanche in Stevens Pass ? kills three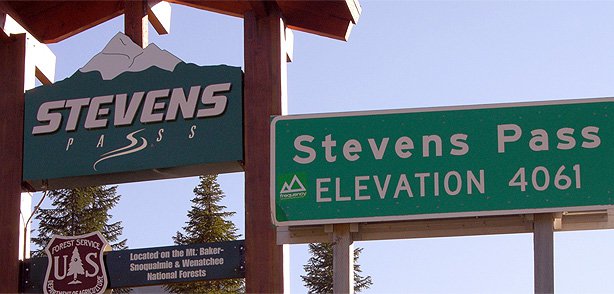 It's another sad day in the skiing world as three were taken after an avalanche. Reports from ESPN have shown that there were a group of 13 skiers that included both local and visiting skiers. The group descended a popular route outside of the resort after a 10 minute hike. The avalanche was triggered by one of the skiers who perished in the accident.
Freeskiing World Tout head judge Jim Jack, Stevens Pass Director of Marketing Chris Rudolph and skier John Brenan were confirmed as the skiers who lost their lives on Sunday afternoon. Pro skier Elyse Saugstad was also caught in the slide but managed to deeply her airbag which saved her life.
It's extremely sad news that we still have to hear stories like this and my condolences go out to the families at this time.
Related posts:Winterlüke pass near Davos. Sunrise from below the Fluela Weisshorn…waiting for the winter snows....
Colby West presents…the 'Epic Pass' Pretty funny clip of Colby West's advert for Vail resorts…the...
Teton Gravity Research: Making of Steven's Pass I don't mean there's footage of Teton actually creating Steven's...