Atmosphere Session 4 update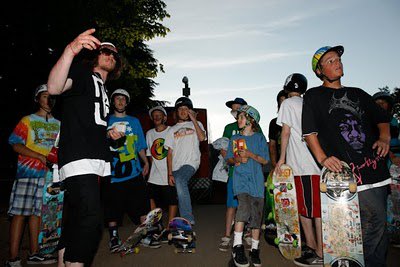 Enzo is on the kitchen crew and is the hype man for Atmosphere. What does that mean? He makes tasty vittles for you each and every day so you can shred on a full belly and at night he leads super fun Atmosphere events like the Atmosphere Snake Race.
Atmosphere is a pretty awesome company, not only for the sweet duds they churn out to keep you warm and fresh-looking, but also because they come to camp a couple of times a session and put on sick events, both on and off the slopes. They also keep a super-updated blog, so when you can't skate or shred and you're sitting around geeking out on your computer (don't kid yourself, we do it, too, it's cool), you can check up on what's going on in the Northwest, with their team, and with your favorite snowboard camp, of course! Check out their blog right now for a TON of Windells updates. They've got updates from their riders, the diggers, Session 4 snake race and more. All the photos are by Drew Smalley from DSImagery. Thanks for the love guys!
No related posts.