Armada Presents Snowcieties "Sapporo"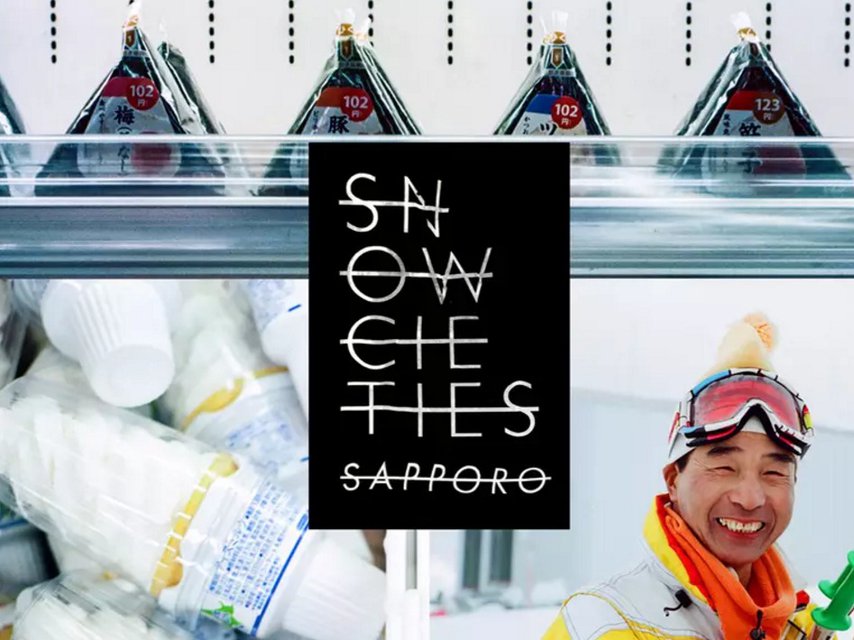 http://www.newschoolers.com/videos/watch/794075/SNOWCIETIES-Ep-2--Sapporo
Over 20 feet of snowfall? That's just an average winter for the two million inhabitants of Sapporo, Japan – perhaps the snowiest metropolis on Earth. In SNOWCIETIES Episode 2, AR Family members Phil Casabon, Mike Hornbeck and Kim Boberg explore one of Japan's biggest cities to see how it handles one of the world's snowiest climates. Together with their Japanese Armada counterparts, T-Crew, Phil, Mike and Kim shred every corner of Sapporo's snowy terrain, from resort and roadside powder skiing to the city's nitty-gritty urban scene. No language barrier can keep this crew from showing how well their style complements each other – as T-Crew member and Armada rider Yoshiya "Bull" Urata explains, "Even though our words don't always translate well, our ski styles translate."
I asked Kimbo a few quick questions about the trip to give you a little behind the scenes glimpse:
Was this trip your first to Japan? It's a bit different from Alvdalen I imagine!
Haha, yes it was the first, but hopefully not last. And yes definitely different, but it was sick as hell, the whole culture there is awesome. Japan is Japan you know, not internationalized at all I felt like, and that's what I liked about. T-CREW who we hung out with are so on point with the look of skiing and everything!
What was the best thing you ate? You down with the food?
Hmm everything I ate was good pretty much! The sushi and shabu shabu was all time, it was just a crazy food experience. I'm into it, Wrecka not so much hahaha.
Tap that...
This was a team trip so was everyone out there?
Almost, we were a big crew out there for the first 2 weeks, too big to fit in the car! iI was myself, Wrecka, Phil, Riley, TCREW, Stantenisland, Bishop, OC and Rönnbäck out there
I've heard you talk about this before, but tell me more about the guys different styles when it comes to getting shots?
Well, Phil is just a beast, probably the best out, he is so gnarly haha! He just goes for the trick he wants straight away and gets it quick everytime. Myself and Wrecka starts a little slower I would say, and work our self into it haha. TCREW knows all the spots around there, and they are good as skiers, some spots that you would never think of yourself but that works out really good haha, they just send it too! And the smooth guy Stantenisland, sets up the camera and you know it's gonna be good you know! Good crew for sure!