Apple Announces ?Shared Photo Streams? Coming in iOS6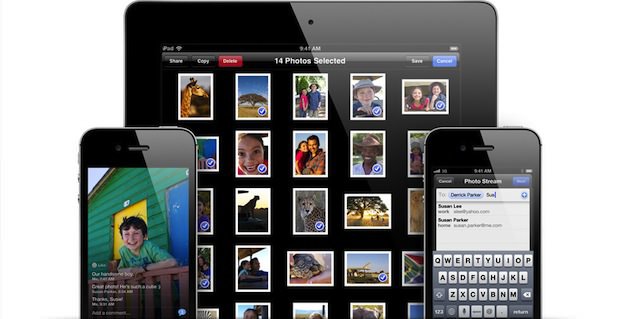 It looks like previous rumors about an updated photo stream in iOS6 were right. Apple has officially announced what they're calling "shared photo streams," which are exactly what they sound like: mark certain photos or albums as "shared," choose who you would like to share them with, and you're done. The folks you chose to share the album with will get a notification (if they have an iOS6 device or a Mac with Mountain Lion) and be able to browse, like and comment on your pictures in iPhoto, Aperture, or even on AppleTV. Non-Apple users will have to settle with browsing your shared photos on the web.
The new iOS is officially available as a developer beta today (only for, DUH, developers), and will ship to the rest of us mere mortals in the fall. No word at the WWDC on the rumored integration of video syncing, but that doesn't necessarily mean it's not there. All of the updates just went live on Apple's website, however, so you can go check out all of the specifics for yourself.
(via Engadget)