Andy Nitsche? One Busy Guy!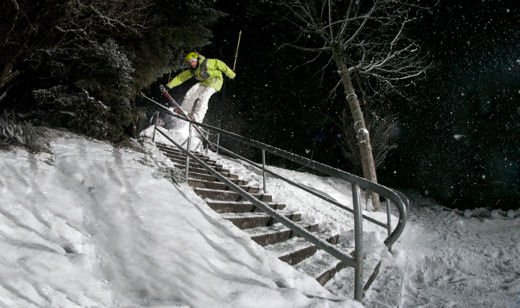 The fact is, it's impossible to be as busy as Ambush rider Andy Nitsche, when he's not sleeping he's skiing, when he's not skiing he's sleeping. How he fits in studying at University too is a mystery. Over the past month, while the Austrian and Bavarian Alps have been caked in fresh powder Andy has been doing us all a favour and skipping fresh tracks to ride park and urban features. Here are a couple of photos from Andy's adventures and a QParks edit with Andy riding at Steinplatte . If there's a man who works harder to get coverage than Andy he must be on the verge of death from exhaustion.
Click here to view the embedded video.