Adventure Ski Race in Chile: Avalancha en el Volcán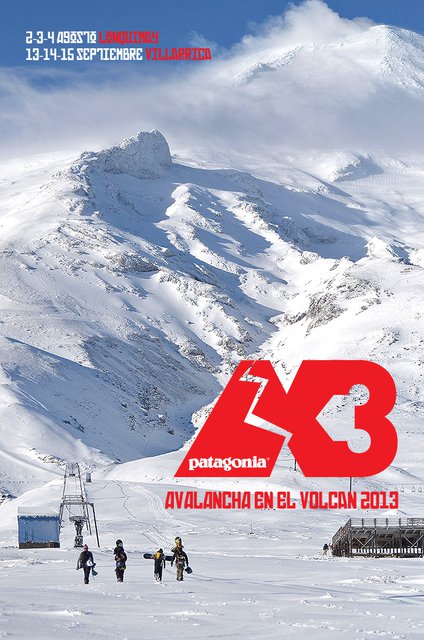 Pucón, CHILE—The 3rd Annual Avalancha en el Volcán race is scheduled for September 13-16, 2013 on Volcano Villarrica. Just outside of the adventure-mecca town of Pucón, Chile, the race draws skiers and snowboarders from around the world to compete for the title of the fastest descent down an active volcano. Avalancha en el Volcán participants climb to the summit of Villarrica, 9,341 feet (2,847 m), in a guided, untimed group. Upon reaching the smoking, belching crater of Villarrica, participants are individually timed in a 3,000-plus vertical foot race to the bottom. Riders must pass by several safety checkpoints on a designated route before crossing the finish line.
Inaugural Avalancha champion, and big-mountain Chilean freeskiing legend Chopo Diaz calls Avalancha en el Volcán "a celebration of everything awesome and Chilean." The Avalancha en el Volcán event also includes a backcountry film festival, avalanche safety workshops, and Chilean-style asados (barbeques) throughout the three-day event.
It's no secret that some of the best skiers and snowboarders from Europe and North America chase winter in Chile during the summer months. Avalancha en el Volcán is starting to catch the eye of many athletes, including professional Austrian freeskier, Lorraine Huber. Huber, best-known for charging hard on the Freeride World Tour said the event last year was "the highlight of my entire trip."
For more information on Avalancha en el Volcán, including press inquiries, photos, questions, English registration, please contact:
Claire Smallwood
smallwoo@gmail.com
+1 505 480 3338
avalanchaenelvolcan.wordpress.com