8 Tips for Skiing in Chile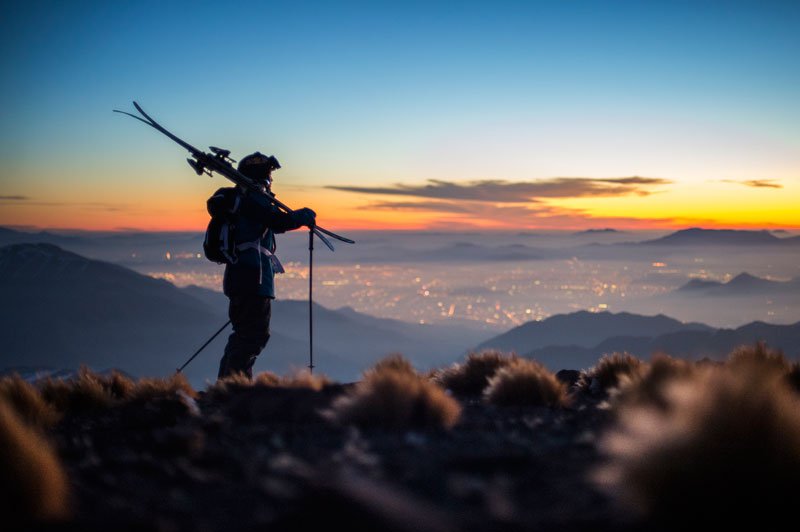 Freeski badass and world traveler Drew Tabke shares 8 tips for skiing in Chile. View the original Powder Magazine article to see the complete list and get more information on skiing in Chile. Thumbnail photo by Juan Luis De Heeckeren.
Photo by Chris Bezamat
Yes, you're an American, but so is everyone else in this hemisphere.
When asked where you're from, the appropriate answer is "los Estados Unidos," not "America." Since the Spanish version of your nationality is a bit tiresome to pronounce (estadounidense), you should happily embrace the other titles that will be bestowed upon you, including Gringo, Yankee, and Imperialista de Mierda.
¡Dieciocho!
Do you like spring skiing? Do you like to party? Then schedule your trip to Chile for mid-September. Chilean Independence Day is on the 18th, and the preceding week sees a massive buildup to this celebration, with the entire country taking work off for several days of debauchery. Be warned—busses, highways, and flights countrywide are jammed throughout this period, but with the hangover from those 10 terremotos (white wine, pineapple ice cream, and rum) you drank, you aren't going anywhere.
Photo: Juan Luis De Heeckeren
Be a carnivore.
It's not that there aren't vegetarians in Chile, it's just that they don't live very long. (Kidding). But it can be very difficult to maintain a vegetarian diet in this country where asados (barbecues) are a part of the national identity. If meat really isn't your thing, Chile has incredible produce (avocados, or palta, are a substantial staple), and Chilean seafood is world-renowned.
There's still more!
View the original Powder Magazine article to see the complete list and get more information on skiing in Chile.
Photo: Felix Rioiux / Rider: LJ Strenio
A few more S.A. travel tips:
- Do your best to learn and speak the local language whenever possible. Even if you suck, people will take notice and appreciate the effort. A spanish class or a language app won't hurt either!
- When traveling, think before your act and always be alert. Thieves are really good at what they do, so make sure you never let your gear out of your sight, and keep anything of value on your body.
- Learn to chill out and go with the flow. Things operate at a much different pace in South America.
- Don't be surprised if you have trouble finding a steady wifi connection... which is a good thing, because you aren't there to tweet!
- Argentina tends to be more of a party than Chile. Drink good wine, and make sure you try some Pisco and/or Fernet.
That's it! Have a great tip for traveling and skiing in South America? Share it in the comments and I"ll consider adding it to the article. Stay tuned for a comprehensive look at the various resort and ski camps that can be founded in South America.