The question was asked in the forums, and there were many nominations made. But, now it's time to figure out who threw down the craziest trick in 2014 so far.
Nominations:
Jossi Wells - Switch Triple 1440
Jossi landed his first triple at X-Games Big Air, and in true Jossi Wells fashion, did it with incredible style.
http://www.newschoolers.com/videos/watch/743018/Jossi-wells-run-5-GoPro-Ski-Big-Air-final-at-X-Games-Aspen-2014
Jesper Tjäder - Double Backflip Death Gap
Jesper has been on a tear lately, but when he sent this double backflip over the massive transfer at Nine Knights, jaws dropped.
http://www.newschoolers.com/videos/watch/704726/Jesper-Tj-der-DEATH-GAP-Double-Backflip
Henrik Harlaut - Nose Butter Triple 1620
Henrik's nose butter triple was undoubtedly one of the greatest tricks of 2013, and it became even more legendary when the footage dropped of Tanner Hall telling Henny to "fucking send it, son." Now in 2014 Henrik is back in the running for best trick, amazingly with the same maneuver as last year after he sent it to the gucci plateau.
http://www.newschoolers.com/watch/692362.0/Harlaut-s-Olympic-Run-at-Sochi-2014
Vincent Gagnier - Double Bio 1260 Screamin' Seamen Double Grab
The name of Vinni Cash's trick is almost as confusing as the trick itself, either way it's damn impressive.
https://www.youtube.com/watch?v=IO47PL1zRsY
Chris Laker - Double Flat 1260
It was claimed as the sickest double ever, now it's up against some heavy hitters for trick of the year.
http://www.newschoolers.com/watch/695892.0/Chris-Laker---Dub-Flat-12
Luca Schuler - Triple Cork 1080
I'm pretty sure everyone thought it was going to be Alex Beaulieu-Marchand to first land the triple cork 10, but Lucas beat him to it at Frost Big Air.
https://www.youtube.com/watch?v=dJ1hzPVicmQ
Alex Beaulieu-Marchand - Switch 900 Nose Bonk
Speaking of ABM, he's still in the running with this wacky trick he landed at the Olympics. Sure some think it was an accident, but accident or not he still put it to his feet and therefore it makes the cut.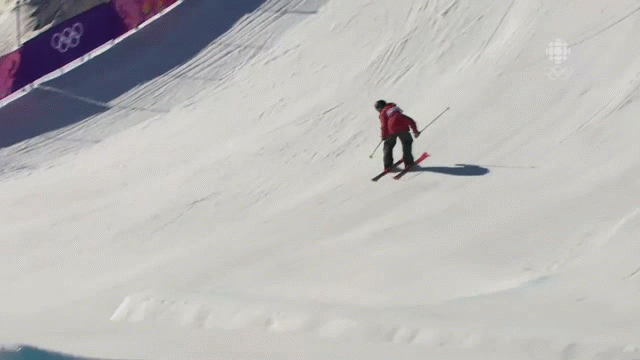 Vincent Gagnier - 1170 Disaster
Vinni is the first on the get on the list twice when he stomped the first ever 1170 disaster at VARS "just for fun"
http://www.newschoolers.com/videos/watch/742945/S-K-A-T-E-on-snow---Vincent-Gagnier-VS-Karl-Fostvedt---semi-finals-Vars-Tournament
(trick at 5:14)
Jesper Tjäder - Disaster 630 AND Disaster Underflip
Jesper joins Vinni to repeat on the list, but one ups him by throwing down two nominations in one urban segment.
http://www.newschoolers.com/videos/watch/709166/Supervention---Urban-Seg
(630 at 4:14, Underflip at 4:47)
Joss Christensen - Switch Triple Rodeo 12
It was so good that it helped him win the first ever Olympic gold medal in Slopestyle, how could it not be on the list.
http://www.newschoolers.com/watch/692346.0/Joss--Last-Run-at-Sochi-2014--sw-unnat-triple--
(trick at :33)
Roy Kittler - Cork 270 Transfer
Roy's cork 270 at Nine Knights was some of the first footage released from the event, and it was worthy.
http://www.newschoolers.com/videos/watch/704293/Suzuki-Nine-Knights-2014---100--GoPro-Moment-with-Roy-Kittler-doing-a-crazy-transfer
Honorable Mentions
Scott Nelson - Blindside 360 Switch-Up Continuing 270-out
Scott (user fuzzball) has been putting out edits this consisting of 5 tricks on a single feature at Keystone, his 3-swap on the Key FDF stands out.
http://www.newschoolers.com/watch/702401.0/5-at-Key--Flat-Down-Flat?c=latest
(trick at :28)
Jerry Öijer & Fabian Omne - "The Awesome Brofist"
This trick could lead to the next Olympic Event - Synchronized Freestyle Skiing.
http://www.newschoolers.com/watch/704044.0/HLDNBRW--The-Awesome-Brofist-
Jossi Wells - Transfer 180 Nose Tap
Jossi released a preview shot of an Atomic edit on his instagram. It was him launching off a jump an catching the end of a rail on another pile. Somehow, this shot didn't even make it in the edit.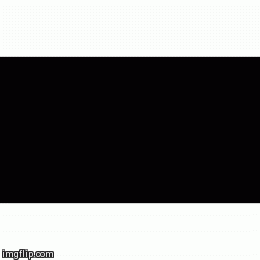 Adam Delorme - Straight Air
Delorme is one of the few people that could get on a "Best Trick" list with a straight air...but what a straight air it is.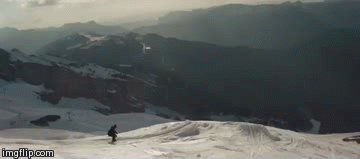 Khai Krepela - S-rail to DFD Illusive
Just making it to the end of this rail is impressive, to do such a technical trick on it, now that's incredible.
http://www.newschoolers.com/videos/watch/710378/West-Coast-Session-8--Public-Day
(trick at 1:38)