100 Portraits of Women and Men Between the Ages of 1 and 100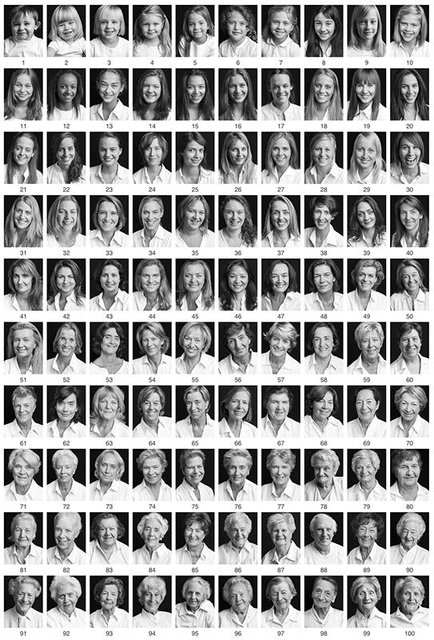 1 to 100 Years Project is an awesome portrait project by Belgian photographer Edouard Janssens in which he photographed 100 women and 100 men at each age between 1 and 100. His goal was to show the aging process in a positive manner and to provide an interesting visualization of the link between generations. He didn't handpick the subjects either — all the participants volunteered through the project's website (excluding the kids, of course).
Interestingly enough, Janssens himself appears in the project — his self-portrait can be seen at number 50 on the men's side.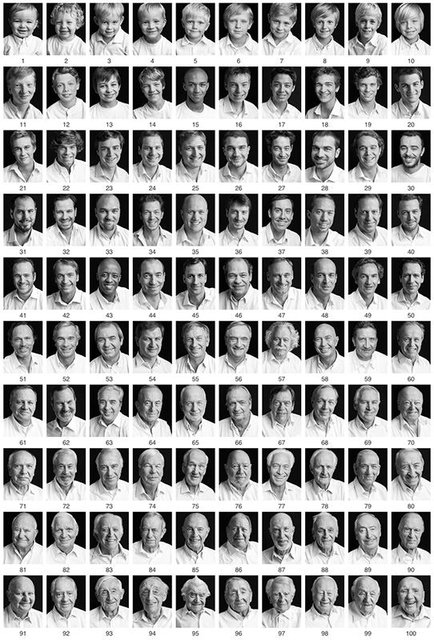 The photographs were also arranged into slideshow videos:
1 to 100 Years Project [Edouard Janssens Photography]
Image credits: Photographs by Edouard Janssens and used with permission